Delivery Information
We want you to start enjoying the benefits of our products as soon as possible..
We aim to dispatch orders within 24 hours. if your item has more than a 3 day delay we will notify you. You will always be emailed with confirmation of your order and again when the order is dispatched.
On almost all our products, the price you see includes postage and packing within the UK mainland. If we have to charge extra postage for a particular product, then this will be shown and the price will be clearly specified within that specific product's description
All orders above £50 in value are sent by Royal Mail 'Special Delivery' (which guarantees next day delivery ) unless otherwise stated. Orders under £50 in value are sent by Royal Mail Recorded Delivery. We cannot accept responsibility for postal delays. Proof of delivery of all products is obtained by a signature on delivery.
Oversea's shipping charges are calculated on a per-product basis. Please make note of the shipping charges associated with each item.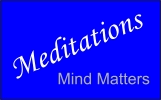 Delivery
Get our FREE guide 'About Stress' and start to relieve stress today.