Privacy Policy
We have created this privacy statement in order to demonstrate our firm commitment to privacy.
Meditations Ltd is committed to privacy for everyone who uses this site. The Data Protection Acts of 1998 require us to comply with certain regulations which are designed to ensure that any personal data you provide to us is processed with due care and attention
Our site uses an order form for a customer to request products and this form is used to collect the customer's contact information. Contact information from the order form is used to send the order to the customer, inform the customer of the status of the order, and contact the customer if there is a query with the order. We also use customer contact information to send the user information about our company from time to time. Users may opt-out of receiving future mailings.
We have taken all the essential measures to make sure that any information you give, including credit card details, remains private and secure and that your payment and registration information is processed with total confidentiality.
Our site's registration form requires users to give us their email address. We use the email address from the registration form to send the user newsletters and information about our company.Users may opt-out of receiving future mailings by choosing to un-subscribe.
We will not sell, distribute or lease your personal information to third parties
Our website may contain links to enable you to visit other websites of interest . However, once you have used these links to leave our site you should note that we do not have any control over that other website. Therefore, we cannot be responsible for the protection and privacy of any information which you provide whilst visiting such sites and such sites are not governed by this privacy statement. You should exercise caution and look at the privacy statement applicable to the web site in question.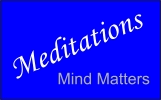 Privacy Policy
Get our FREE guide 'About Stress' and start to relieve stress today.