Children, Teenagers and stress
"Most of us would like to think that childhood is a time of happiness and innocence. The reality is that children are under just as much pressure as the rest of us"

Exams are now taken by children as young as six and seven - and children are only too aware of the importance of academic performance to most parents. But these are not the only stresses for children. Other causes of childhood stress include:
Peer pressure
Bullying

Exams
Family break-ups
Television
Computer games

Relaxation techniques for children and teenagers
Biofeedback is a relaxation technique that is scientifically proven to have a powerful, positive effect on your emotional and physical well-being. It is particularly suitable for children and tenagers. It teaches children that they have power over their own thinking and their emotions by enhancing self-understanding and self-acceptance.
Biofeedback can bring the following results :
Improved learning ability

Greater self-esteem
Better concentration and focus
Reduced hyperactivity and aggression
Increased tranquility and the ability to deal with stress
Better memory
Physical relaxation

The Wild Divine Biofeedback System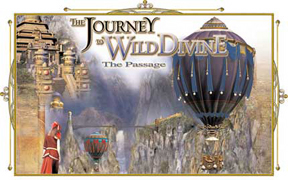 It might take a short time to load - so be patient !
The demo needs QuickTime installed on your computer. If you don't have QuickTime installed, it can be downloaded for free here .





Biofeedback systems make you aware of your unconscious "involuntary" physical reactions to stress and teach you how to use your mind to take voluntary control over your body.
In the past, biofeedback systems have been expensive to buy - and boring to use ! But the Journey to Wild Divine is a unique computer game that links biofeedback hardware with your computer to create an incredible experience.
And the great thing about The Journey to Wild Divine is that it's suitable for all ages, including children from 8 year old.
"I had assumed that a nine-year old boy would lack the self-control needed to calm himself down. I was wrong. The next time he is bouncing off the walls or annoying his sisters, I'll send him to play The Journey to Wild Divine" Clint Witchalls, Journalist, The Times
Read this article by a journalist from "The Times" that describes what happened when his nine-year old son used "The Journey".
How does The Wild Divine work ?
The first in "The Journey" series is called "The Passage". Players are taken on a journey through a land of snow-capped mountains and mystical gardens.
But unlike a normal computer game where you accomplish errands by clicking on a mouse, in "The Passage", your child performs tasks by practicing breathing and meditation techniques that affect how calm or excited he or she is.
For example, for some tasks, like levitating a ball, your child needs to raise her excitement level (as measured by three finger sensors). For other tasks, such as opening a door, she needs to calm down.
As your child uses the Journey to Wild Divine you will find that he carrys the techniques from the game into his everyday life. Your child will grow in self-confidence as he sees that he can use the power of his mind to control his mental and physical responses
System Requirements: PC Intel Pentium III or higher; Windows 98 SE, Windows 2000 or Windows XP; 1.5 GB spare disk space; 256MB RAM; 800x600 24bit colour display; CD-ROM or DVD drive; available USB port; sound card and speakers : MAC G3, G4 or G5 OS-X version 10.2 or higher
Please phone us on 020 8371 0436 or email us for further advice about our products.
Price including free 'Next Day' UK delivery : £109
Home About Us Contact Us Meditations Machines RESPeRATE Biofeedback Systems Checkout Terms & Conditions Privacy Policy
© 2010 Meditations Ltd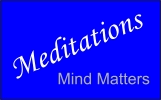 Children
Get our FREE guide 'About Stress' and start to relieve stress today.