The Journey To Wild Divine Guides
You will not be alone on your Journey through the Sun Realm; you'll meet guides who have plenty of knowledge to share with you.


Sophia: Friendly and warm, Sophia the gardener is your first guide. She'll nurture you with a gentle introduction to your new world and teach you to navigate throughout the Sun Realm, giving you a taste of what the the Wild Divine has to offer.




Lady of the Woods: She dwells within the House of Peace. Follow Luna the White Wolf to her forest home to receive an essential gift and gain a helpful hint for navigating the Realm.







Mila Rugom: Your first encounter with this gentle, kind monk will be within the Temple of Awareness. He'll help you learn to hone your new skills and will become a permanent fixture for instant guidance.







Lady of Compassion: You must solve a colorful mystery before she'll reveal herself. Once she does, you'll want to listen carefully to her perceptive words of wisdom and her instructions for you. They are crucial to the successful completion of your Journey.


Double Durga Dancers: Make an offering in their temple and receive another gift that will prove priceless as you continue on your Journey.

It might take a short time to load - so be patient !
The demo needs QuickTime installed on your computer. If you don't have QuickTime installed, it can be downloaded for free here .


Price including free 'Next Day' UK delivery : £109
Home About Us Contact Us Meditations Machines RESPeRATE Biofeedback Systems Checkout Terms & Conditions Privacy Policy
© 2010 Meditations Ltd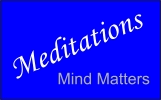 Wild Divine Guides
Get our FREE guide 'About Stress' and start to relieve stress today.