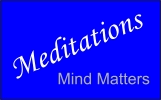 Meditation Machines
Get our FREE guide 'About Stress' and start to relieve stress today.
THIS SITE IS NO LONGER CURRENT
Learn more about Meditation Machines
You can learn to relax, reduce stress, improve your sleep and enhance your well-being ........ STARTING TODAY.

netspotaudio.com Vuer
Autumn Special Offer
During the Autumn, we are giving away three amazing guided visualisations with every Meditation Machine - Deep Relaxation and Meditation, Developing Your Intuition and Manage Stress & Anxiety.


It's Monday evening and you've had another hard day. You sit down with your Meditation Machine and put on the comfortable headphones and light-stimulation glasses.
You select a deep meditation program and after a few seconds you hear soothing pulses through the headphones. At the same time, through your closed eyelids, you can see the softly, flickering lights produced by the glasses. The sounds and the lights start to slow down in synchrony and, without any effort, your mind and body automatically start to slow down and relax.
Within a few minutes you are in a deep meditative state and you feel the tension and anxiety seep away as a profound sense of well-being flows through you. After 15 minutes, the session ends and you feel calmer, mentally alert and positive about the week ahead. Gone are the stress and worry that you used to have and you spend the evening with a sense of purpose and well-being that stays with you throughout the night
.
"I am writing to say that having purchased a MindSpa a couple of weeks ago, I have been amazed at how effective it has turned out to be.
This is in the context of extreme cynicism to begin with (I really didn't think it would work and still don't know how it does) and the fact that the first 2 - 3 sessions left me feeling more tense than usual as I struggled to adapt to the unusual lights and sounds.
Since then the results have been nothing short of amazing. I have NEVER jumped out of bed, having slept deeply, full of energy in my life but do now! I would be happy for you to use this communication as a testimonial but would prefer that you used my initials only"
T.A. - Northamptonshire, UK
All our Meditations Machines come with a 30 day satisfaction money-back guarantee.
What is a Meditation Machine ?
Meditation Machines are small, light highly-portable machines that present pulsed audio and visual stimulation to the brain via headphones and special glasses. After a short period of time, the brain begins to follow the frequency of the stimulus. In this way, Meditation Machines can slow down brainwaves producing the effect of meditation.
In fact, with only fifteen or twenty minutes use of a Meditation Machine, you can start to achieve the same deep, mental state as a Zen monk. But instead of taking years of practice, this will happen in your first session - automatically and effortlessly.
"When you start a session It is very fast acting a few deep breaths & you are in a trance like state far superior than a recorded guided meditation, even with back ground in my home I still can have a great session.
I have noticed a great change in myself, I'm back in the gym with a greater concentration towards achieving my goals, more confident with less procrastinating involved, more get & go. I have a clearer head with less worries, I don't lose my temper as much, I feel more at peace with myself & others. When i meet other people I am more natural & don't feel nervous in any way.
I am now using my ipod to patch into the machine with music & guided meditations which make the machine an even more powerful tool.
Overall I feel the machine has been life changing in a way I could not believe I look forward to your news letters & updates to get the best usage out of the machine, the service is spot on in my book.
I would recommend Meditations UK to anyone interested in bettering their mind, its worked for me & this is only the beginning for me!!!."
--- S.G. - Oxford, UK
Until now, learning to meditate and control your mind could only be achieved with regular practice over a long period of time with no guarantee of success. Now Meditation Machines at very affordable prices provide the means to unlock your incredible potential for relaxing, learning, healing, remembering, creating and so much more

Special Bonus

. For a limited period with each Meditation Machine we are including a FREE four week 'Concentrate Your Mind' e-course worth £25.
This course is the perfect complement to your Meditation Machine and is sent out by email in installments. Use the easy-to-follow exercises during your Meditation Machine sessions and start to see amazing results in in a few days.

What are the benefits of using a Meditation Machine?
When you start to use a Meditation Machine, you will quickly experience the proven benefits of deep relaxation and meditation. Thousands of research studies indicate that meditating for as little as fifteen or twenty minutes a day promotes improved mental and physical health and well-being.
Psychological Benefits

Improved mental health
Less stress
Increased creativity
Less anxiety and depression
Improved memory
Greater emotional stability
Increased learning ability
Better concentration and focus
A sense of fulfilment and purpose
Improved self-confidence
Increased spirituality
Greater awareness and intuition

Physical Benefits

More energy
Reduction of stress-related illnesses
Lower blood pressure
Boosted immune system
Better sleep patterns
Faster recovery
Improved co-ordination
Increased stamina
Reduced pain
Improvement in heart and artery health
Better motor skills
Increased brain function
Of course, Meditation Machines are not intended as replacements for medical or psychological treatment. They are intended for recreational use and you should consult your doctor prior to use for any other purpose.

"Meditation decreases oxygen consumption, heart rate, respiratory rate and blood pressure, and increases the intensity of alpha, theta and delta brainwaves - the opposite of the physiological changes that occur during stress" - Herbert Benson, M.D. Harvard Medical School, author of The Relaxation Response
How do Meditation Machines work?
A Meditation Machine make use of light and sound stimulation to create relaxation or other mood changing effects. A system consists of a small, hand-held unit, stereo headphones and special glasses inset with light-emitting diodes (LEDs). During a session, these lights flash and are synchronized with specific sound patterns that are received through the headphones.
By presenting the pulsed audio and visual stimulation to the brain, after a short time, your brain begins to resonate , or entrain, at the same frequency as the stimulus. (This is similar to the relaxing effect you might experience by gazing at a gently flickering flame or listening to soothing music).
The tone, frequency and other parameters of the light and sound stimulation vary the effect and Meditation Machines have many different types of sessions built into them for relaxation, meditation, stimulation, creative visualisation and so on.
In addition to entrainment, the imagery created by the visual and auditory stimulation provides a focus for your mind and quiets internal dialogue or chatter. The various areas of your brain begin to integrate into one whole, harmonious unit as experienced by masters of meditation. This entrainment and integration is passive and occurs naturally without your conscious effort.

I really think this is an excellent way for busy people to unwind, find balance etc. I used to meditate regularly and persue other spiritual practices, but since the birth of my little boy, now two, I do not have as much time for these activities.
My Meditation Machine is a good way to help maintain a balanced and healthy frame of mind, to remain compassionate, calm, and to feel the magic that altered states can work on my life. "
--- Zoe Reynolds - West Midlands
Autumn Special Offer
During the Autumn, we are giving away three amazing guided visualisations with every Meditation Machine - Deep Relaxation and Meditation, Developing Your Intuition and Manage Stress & Anxiety.
Home About Us Contact Us Meditations Machines RESPeRATE Biofeedback Systems Checkout Terms & Conditions Privacy Policy
© 2010 Meditations Ltd