RESPeRATE - Lower Blood Pressure
RESPeRATE - Lower Blood Pressure
RESPeRATE is a portable, electronic device that is clinically proven to lower blood pressure. RESPeRATE's patented technology uses breathing patterns to gently relax constricted blood vessels to reduce your high blood pressure.
Just 15 minutes of RESPeRATE's paced breathing a few times a week and you'll see significant, lasting reduction in your blood pressure within 4-6 weeks.
8 WEEKS MONEY BACK GUARANTEE
We guarantee that if you use RESPeRATE as recommended and do not see a reduction in your blood pressure, you may return RESPeRATE within 8 weeks of delivery and we will refund the full purchase price. All returns should include the original packing.
RESPeRATE has received clearance from the Food & Drug Administration (FDA) of America for over-the-counter distribution as the only non-drug medical device clinically proven to reduce blood pressure.
How does it work ?
Scientific evidence has shown that paced breathing if done effortlessly can lower blood pressure significantly. The problem for many people, however, is that proper paced breathing requires years of training and individualised coaching.
RESPeRATE uses rhythmic tones to pace your breathing automatically. This slows your breathing without a conscious effort on your part. So while unaided breathing can have a relaxing effect, RESPeRATE delivers a far greater effect on constricted blood vessels.
How does RESPeRATE lower your blood pressure ?
RESPeRATE's breathing sensor automatically analyses your individual breathing pattern and creates a personalised melody composed of two distinct inhale and exhale guiding tones.

Simply listen to the melody through the headphones and your body's natural tendency to follow external rhythms will easily enable you to synchronize your breathing to the tones.

By gradually prolonging the exhalation tone to slow your breathing, RESPeRATE leads you to the therapeutic zone of less than 10 breaths per minute.

Within a few minutes, the muscles surrounding the small blood vessels in your body relax, blood flows more freely, and your blood pressure is significantly reduced.

While your breathing returns to normal after each session with RESPeRATE, the beneficial impact on your blood pressure accumulates. Within 4 to 6 weeks, you'll see a significant, lasting reduction in your blood pressure.
Please phone us on 020 8371 0436 or email us for further advice about RESPeRATE.
Price including free 'Next Day' UK delivery : £255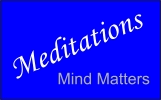 RESeRATE
Get our FREE guide 'About Stress' and start to relieve stress today.
RESPeRATE - Lower Blood Pressure